ENVO-DAN is a top pesticide-free option
The reduction of pesticide use has become a shared objective of several European countries and a major public policy issue due to the negative effects of pesticides on the environment and human health. However, since most of the agri-food sector in these countries relies on pesticides, substantially reducing their use is a complex issue. To overcome this situation, we at ENVO-DAN support organic farming and our research focuses on advancing weed control both in the agricultural field and in municipalities we all have a crucial role to play and must adopt a pesticide-free model to reduce the profound impact of pesticide use. In this article, we explain the results obtained at the end of the study conducted by COWI.
COWI has provided figures for four solutions, including hot water, foam, and gas.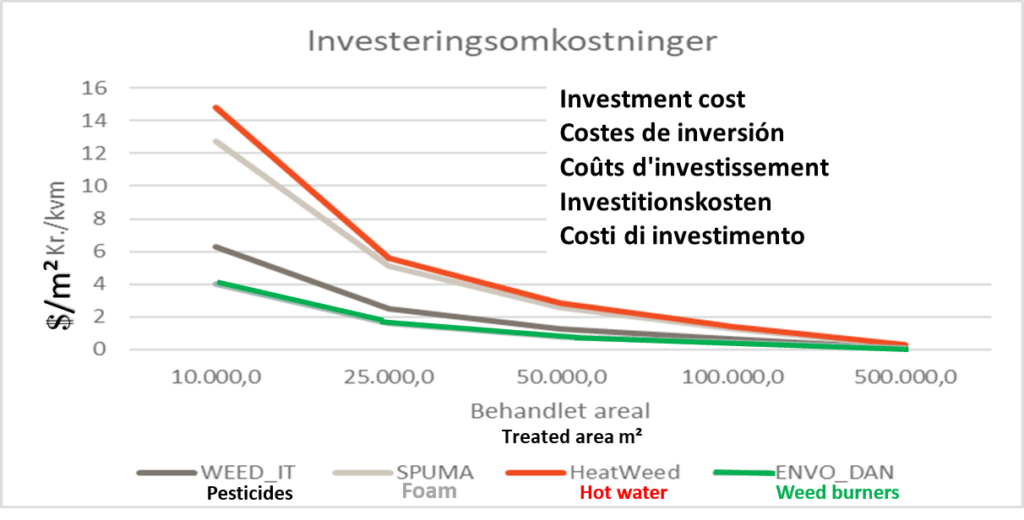 Source: COWI (Figure)
This is the result of a study carried out by COWI at the request of the Danish Association of Landscape Gardeners. It also shows that technological development has promoted new pesticide-free methods that approach the same performance as pesticide treatment across a range of treatments and prices, but there is still a long way to go, especially in energy and CO2.
4 solutions, energy consumption and CO2
The study included four technologies, each of which was represented by a brand name
Foam, Spuma from Aquila Triventek, and self-running.
Hot water, Heatweed Technology, self-running.
Gas burning, Envo Dan, tractor-mounted. (Pages34-35)
Pesticide, Weed-It from Brøns Machine Shop, sensor-controlled, tractor mounted
Investment costs are the main costs we have to manage.
Will the product be profitable?
Will the product solve my problems?
Will it do what I need it for?
Will the product improve my situation?
Will I have a good ROI?
These are the questions a product must answer to make a profit for the customer.
We at ENVO-DAN believe that it is important that the customer have no doubts when choosing an ENVO-DAN solution for his weed and disinfection problems.
That is why we have created an E-THERM system that will have a short repayment period (ROI). With a reduction of up to 40% in propane gas usage, it is also a profitable investment. A machine that is built in such a way that it works even on windy days is an efficient solution. An E-THERM is a custom solution for any field.
ENVO-DAN'S E-THERM is developed with specific consideration for the working environment. Noise reduction is high efficiency, and in addition, the weed burner is developed for front mounting, which ensures that the driver does not constantly have to look over the shoulder. Adapted to all tool carriers, our models are developed with a focus on high energy efficiency and low CO2 emissions.
Read more – SOURCES
Cowi A/S, Ministry of the Environment (2021):
Note on technology, climate, etc. by treatment without pesticides.
Bente Mortensen (2018): Many stories, but too little knowledge.
Green Environment 5/2018 pp. 56-57. (Study for municipalities )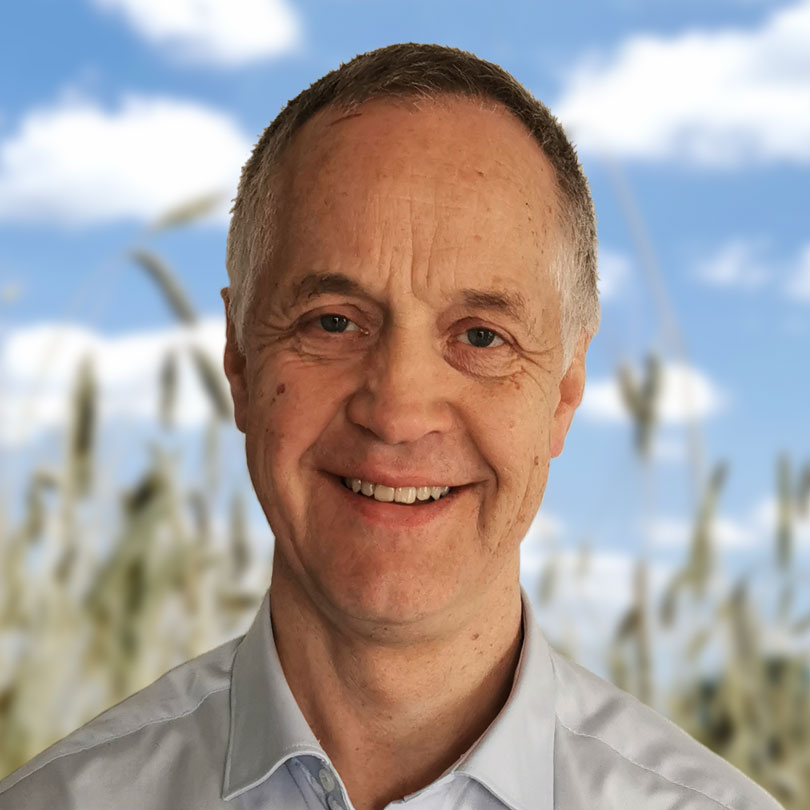 Need a professional weed burner?
Write to us or call for a free quote! We will advise you about the right  weed burner for your needs.
Ole Bo Jensen, Owner ENVO-DAN